WELCOME
An imaginative venue for locally sourced fine dining from chef's Jamie Randall (Odettes, Galvin La Chapelle) and Olivia Barry (Murano, Galvin). Serving Modern European Food in a relaxed, informal atmosphere.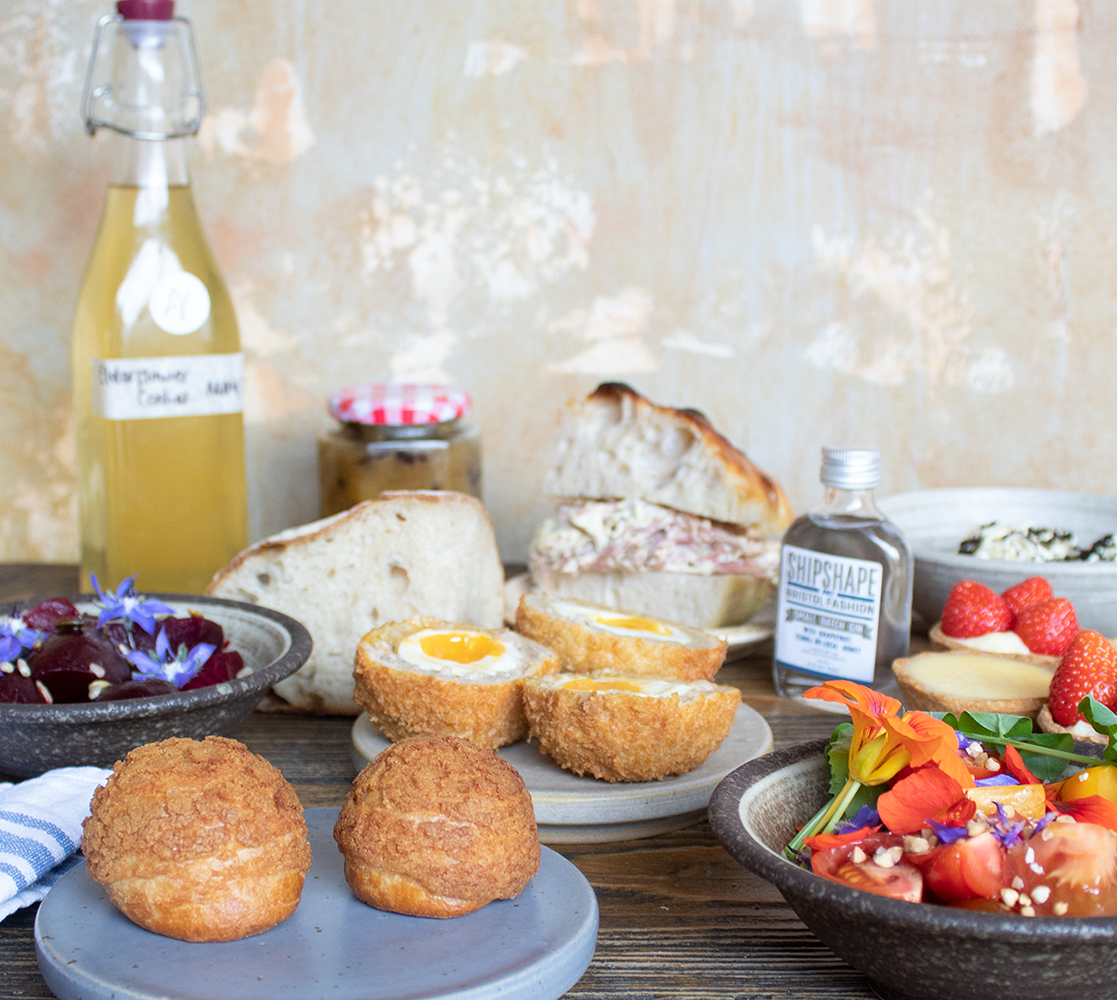 ADELINA AT YOUR YARD
Adelina At Your Yard is a new collection service from the award winning Adelina Yard restaurant in Bristol. Offering locally sourced fine dining kits, picnics, breakfasts, produce boxes and cheese & wines from chef's Jamie Randall and Olivia Barry.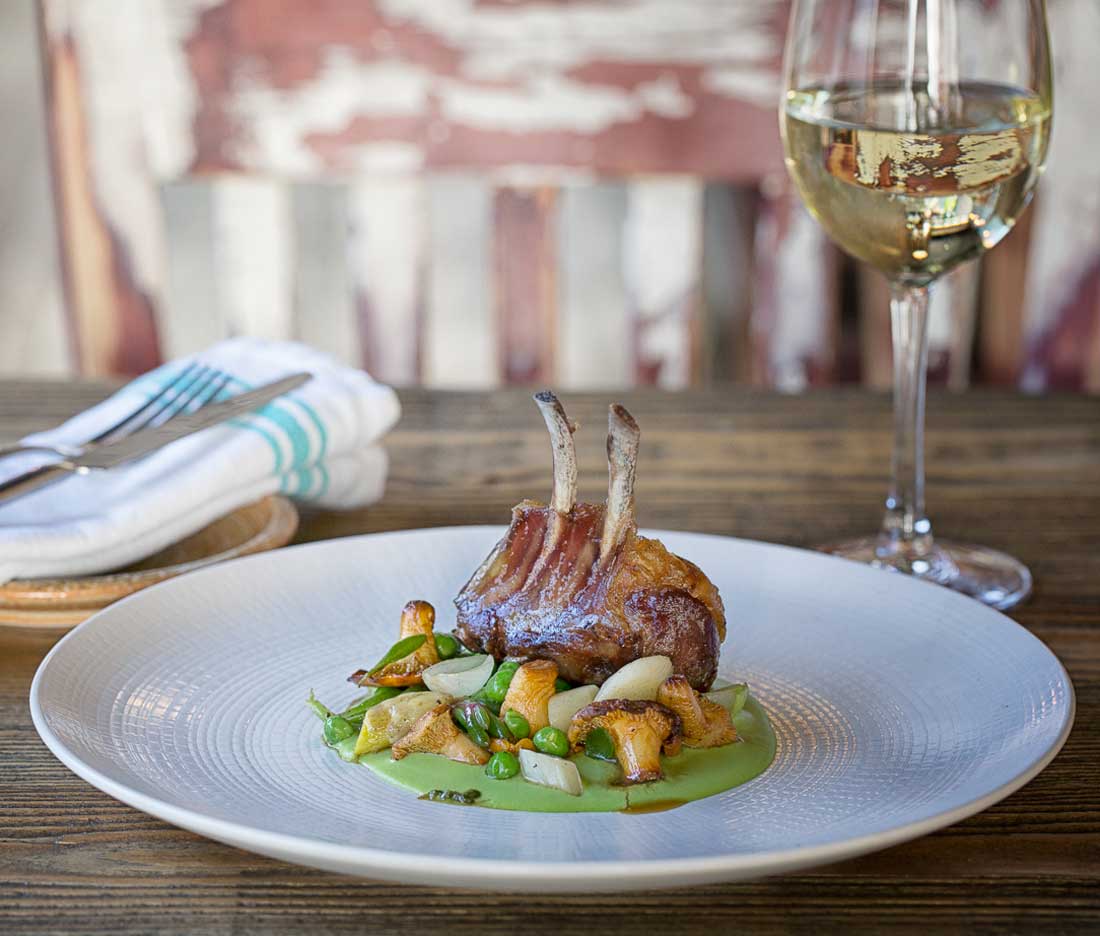 A la carte & Tasting menus
Choose between our a la carte and tasting menu and you will be taken on a real journey of flavour and creativity with an explosion of colours, textures and surprise. Our a la carte menu is offered Tuesday to Thursday lunch and dinner, and for lunch on Friday and Saturday (not Friday or Saturday night). Our tasting menu is available for lunch and dinner from Tuesday to Saturday.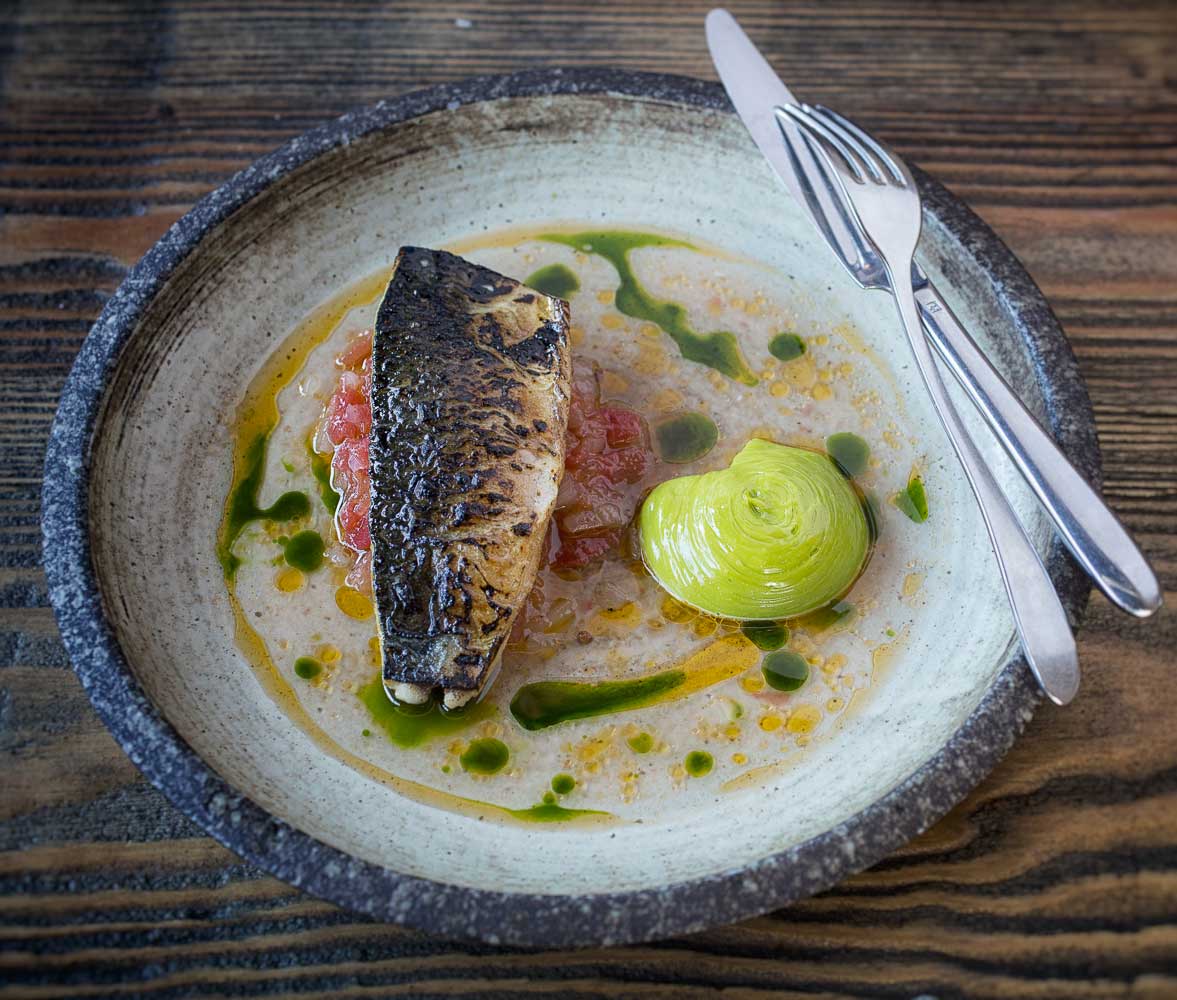 LUNCH
Enjoy a beautifully prepared seasonal and relaxed lunch at Adelina Yard from 12pm to 2.30pm. Our 3 course lunch for only £21.95 (Tuesday to Friday) represents exceptional value. Saturday lunches we offer a shortened version of our tasting menu, alongside our full tasting menu and a la carte.
What cooking, and charm, and general all-round talent. If this opened in London, it would be swamped and swooned over. But Bristolians don't like to make a fuss. In a city abuzz with world-class cooking, Adelina Yard easily earns its place at the top table.  This is a restaurant to truly relish.
The Jerusalem artichoke, this time with chanterelle risotto, was the choice of my newly vegan wife; while my duck ragu was rich and indulgent served with cylinders of swede. It also came with a large leaf of cavolo nero, an Italian kale. What a start to the new year. Adelina Yard has swiftly set the bar very high.
This is a wonderful place which is perfect for special occasions. I urge you if you can afford it, to go for the tasting menu. It'll really allow you to get a full understanding of just how talented chefs Jamie Randall and Olivia Barry are.
CHEF'S TABLE
Sitting side by side, you will be facing the kitchen watching our Chefs as they create and serve dishes for you and your fellow guests. On elevated stool seating, the emphasis of this dining experience is to interact with our Chefs throughout your meal, whilst enjoying a birds eye view of the inner workings of our small but perfectly formed kitchen! Our Chef's Table can seat up to 6 guests, but tables of 2 and above are also encouraged-as long as you don't mind getting to know your neighbours! You are welcome to book this experience online, however if you have any questions about what to expect please don't hesitate to give us a call.
Indisputably a classic gastronomic experience, albeit with a lighter touch, this is a sophisticated treat. Expect dishes sourced from the finest British produce with an additional option for a wine pairing to accompany your experience.
CHEF'S TABLE MENU
GIFT VOUCHERS
Treat your loved one, friend or family member to a gift with a difference at Adelina Yard. From monetary gift vouchers to a selection of dining experiences, Adelina Yard offer that something different as a gift.
We offer a monetary gift voucher amounts starting from £50. The vouchers are perfect for that someone special who would appreciate the gift of fine food. All vouchers are valid for 6 months.
VIEW OUR GIFT VOUCHERS
Our dining experiences truly showcase our range of menus and cuisines. Choose from several different experiences from lunch for two or decadent tasting menu with a bottle of champagne. All of our experiences are valid for 6 months.
VIEW OUR DINING EXPERIENCES
THE TEAM
Jamie & Olivia head up the team at Adelina Yard, bringing their extensive culinary skills, expertise and experience to the kitchen.
Olivia Barry
Chef Owner
Olivia is a born and bred Bristol girl; at her apprenticeship under the Royal Academy of Culinary Arts, she was one of just four students to achieve a Diploma in Professional Cookery with distinction. Since then, she has worked at St. Albans and The Wolseley, Wright Brothers in Soho and for the Galvin Brothers. Prior to returning home, Olivia worked under Angela Hartnett at her Michelin-starred Murano in Mayfair, London.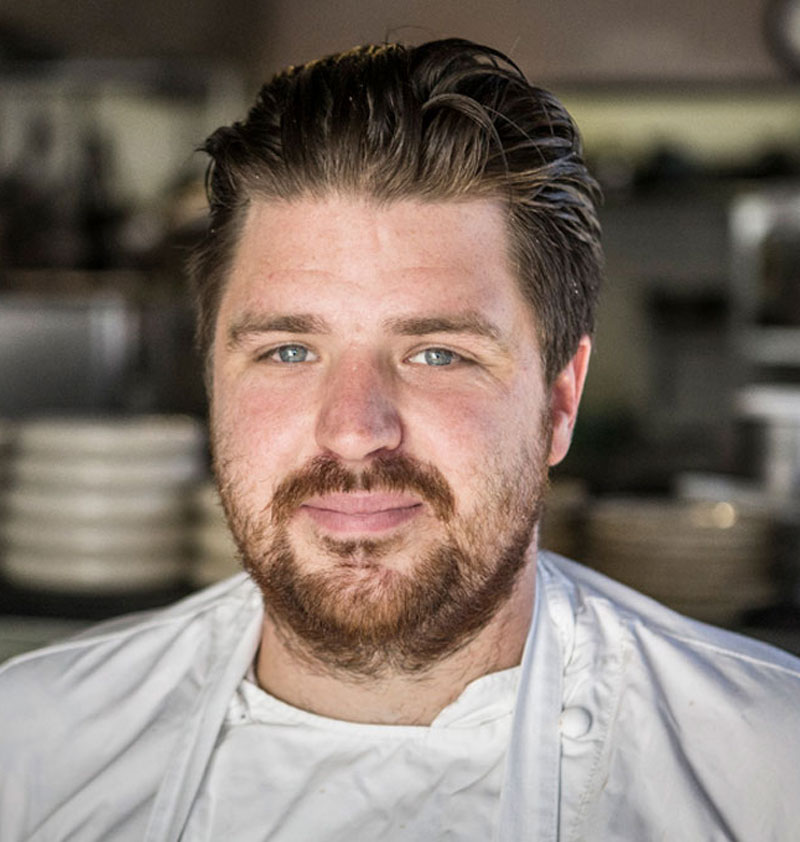 Jamie Randall
Chef Owner
Jamie, originally from Deal in Kent, completed his training at Thanet Catering College and is a past winner of the Annual Award for Excellence from the Royal Academy of Culinary Arts. Jamie worked at St. Albans (Corbin and King group) before joining Galvin La Chappelle, where he was part of the team that gained a Michelin star. Prior to making Bristol his home, Jamie was head chef at Bryn Williams' Odettes, in Primrose Hill London.
WANT TO WORK WITH US?
We are always looking for passionate kitchen and restaurant staff to join our team. If you are interested please email us at info@adelinayard.com
GALLERY
View our seasonal gallery of dishes at Adelina Yard.
Book A Table
Complete you booking below or telephone us on 0117 925 6682.
NEWS & EVENTS
Keep up to date with our latest news, events & recipes
As of the 1st April, we are excited to announce that on Friday & Saturday evenings we will only have our taster menus available on the menu. This gives you the perfect opportunity to give you a great tasting experience

First a huge thank you for all your continued support, we can't wait to get going again and bring you some incredible food and wine! Jamie and Olivia have some new delicious dishes that they are proud to be cooking

In April 2018, I set off on a journey with 22 other chefs and restaurateurs from Bristol to the Langtang Valley in Nepal. This journey was just the start of an expedition to trek to an altitude of 4300m in
Nestled within Bristol's Welchback district, we look forward to welcoming you to our award winning restaurant. Get in touch by dropping us an email, sending a message or giving us a call.
Opening Hours
Wednesday to Saturday
Lunch 12 – 2.30 / Dinner 6 – 9.30